Reflective Essay Writing Services
Need help with your Reflective Essay? Our creative writing experts can bring your experience to life with our Reflective Essay Writing Service.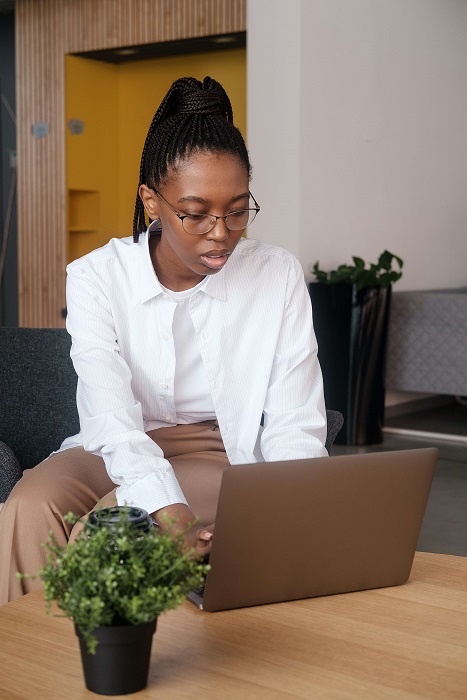 Overview of Our Reflective Essay Writing Services
Assignments that demand you to report your perspective or something you participated in are common. A reflective essay is one such assignment that allows students to do just that. When you're given a reflective essay writing assignment, the instructor is merely testing your ability to explain and evaluate an event or experience. This task aids the student in learning from the difficulties he has encountered in his life or his study. He must devise strategies to avoid or deal with the scenario in the future.
Why choose our Reflective Essay Writing Service?
AcadaEssay values time highly, which is why we effortlessly meet the deadline. Working with AcadaEssay is quick and easy, regardless of the deadline you specify. Our essay writers' proficiency is undeniable, as many students can confirm. We are the ones that bring your reflective essay vision to reality. Your papers are error-free.
Our essay writers are native English speakers, so you can be sure your reflective essay will be written in good English. To make your reflective essay resonate with your lecturer, we organize everything to make sense.
Original Reflective Essays
AcadaEssay writers know how to create reflective essays from the start. Our writers create a well-written essay based on the task brief you supply at the beginning. Note that AcadaEssay does not tolerate plagiarism. We value creativity, which is why we employed qualified essay writers. We wish to provide you with a clean original.
With so many assignments, seeking extra help is not a bad idea. There's no use in putting off responsibilities when time is short. Let AcadaEssay help you with your academic assignment. Academic achievement is not simple to achieve, but you are not alone in your struggle. Our team of essay writers will assist you with reflective essays as well as other academic writing tasks.
At AcadaEssay, we understand that not every student can afford the fee for reflective essay. As a result, we have the best and most affordable price in the market. You will also receive the best value for your money. We know you want the best, that is why we kept our prices low while maintaining good quality. Students may believe that paying a high fee guarantees superior work. In fact, costly fee does not always indicate quality. Use AcadaEssay for your cheap and affordable essay with high quality.
AcadaEssay has a 24/7 customer support staff. If you have any questions regarding our services, contact our customer support by sending an email to help@acadaessay.com. Our website is also available 24/7 for comments and suggestions. Our customer service team is available via WhatsApp chats or direct call at +234(0)8025503959.
AcadaEssay values your academic success and we want to be there for you. 
We know how important it is for students to know that the work they will submit is completely original. We place a high value on our ability to deliver original content. We don't work with writers who are plagiarize contents. Moreover, our clients' high level of satisfaction speaks for itself.
We take pride in the fact that our writers have helped countless students who had previously struggled due to a lack of proficiency in the writing process. Our writers have also assisted Nigerian and African students in Europe to manage their time more effectively because of the numerous tasks they offer to our clients.
Frequently Asked Questions
Is it legal to use your reflective essay writing service?
For millions of students around the world, our expert reflective essay writing service is a trusted online resource. We offer legal reflective essay help to students who desire to better their academic performance and grades.
Which platform provides the best reflective essay writing service?
At AcadaEssay, you will get the best reflective essay writing service available. Our writers have a wealth of experience and knowledge, and they adhere strictly to the requirements of the universities in which the completed reflective essay would be submitted. We also make our service rates affordable to make our services accessible to all people and businesses. Our services include proofreading, plagiarism detection, limitless revisions, as well as a variety of discounts and extras.
How is the reflective essay written?
We allocate the reflective essay to a professional writer with relevant experience in your field. As a result, your paper will be written by a writer who has experience in conducting appropriate research and analysis.
Can I get a discount on the reflective essay writing Service?
Keeping an eye on our discount announcements is the best way to receive a discount at reflective essay writing services. Our company also offers year-round and limited-time discounts for bulk purchases.
Which platform is the most trusted reflective essay writing service provider?
AcadaEssay is the best reflective essay writing service in the market today. We will never share or sell your private information to anyone. Our specialists are responsible and provide quick support. And if you need any changes, they may have a corrected version for you in as little as 24 hours.
Do AcadaEssay Experts Write reflective essay on novel topics?
Writing reflective essay is second nature to our talented team of reflective essay writers. So, if you're a student in any field or any context, we can help you with your reflective essay writing. All students are welcome to use our services because our goal is to aid as many students as possible with their reflective essay writing.
How can I be sure that the reflective essay you wrote does not have plagiarism?
Original papers written by our writers from scratch are always sent directly to clients. To support the provision of plagiarism-free reflective essay, we verify our completed works multiple times with plagiarism detection software.
Will my reflective essay be written in correct English?
English may appear to be a simple topic. However, writing reflective essay in English isn't a piece of cake either. You will need to examine both standard and non-traditional ways of writing when preparing an English reflective essay. Add a bit more fiction, and you'll have more to work with while writing. Things are easy to screw up if you don't communicate your thoughts and general humour. Contact our reflective essay writers, who have the industry experience and information necessary to get these papers done for you.
Is it regarded as cheating to use your reflective essay writing service?
Clients do ask this question a lot. However, using our service in accordance with our Fair Use Policy is not cheating. We only supply model reflective essay of the highest quality. This implies that, while the work you get will be wholly unique and written in the style of a student, it is not designed for you to present as your own. You can use it as a tool to increase your comprehension and writing skills.
Is it possible for me to actually speak with the writer who is writing my coursework?
Certainly yes, and we strongly advise you to do so. Talking with your writer to ask any questions on your reflective essay can be extremely beneficial.
How will I know if my writer has any concerns about my paper?
Your writer will contact you through the website if he has any questions about your paper. You will receive an email notification as soon as possible.
Will my paper receive an A+?
We are unable to assure you the highest grade because mark allocation is discretionary and dependent on your professor or supervisor. What we can do is make sure you get high-quality reflective essay that follows all of the guidelines. Our papers typically receive very excellent grades.
Need quick help with your reflective essay?