Essay Plan Writing Services
Speed up your essay writing process with our essay plan.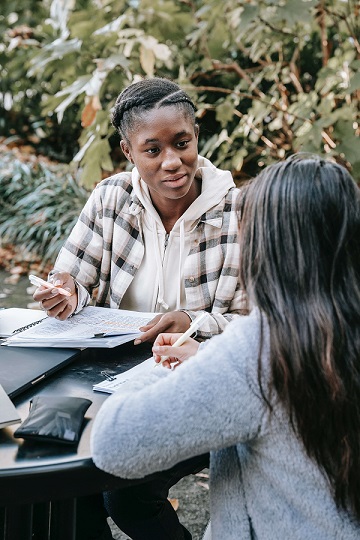 Overview of Our Essay Plan Service
An essay plan is a blueprint that outlines overall structure and content of your final essay. This is a list of bullet points that will help you write your introduction, each paragraph, and the ending of your essay, based on the literature and theories. You may use our plan to help you compose your work and earn the grade you desire.
When a student has taken the time to write an essay plan, the lecturers or supervisor can always make a distinction between the students whose essays are well-structured and easily understandable.
Essay planning may help you develop your ideas, build your structure and paper flow, and guide essential aspects of your work, like your introduction and conclusion.
Essay plan writing service will also help you find any major flaws or misinterpretations in your premise, even if it initially seems like a good idea.
This may seem self-evident, but you'd be surprised how many people choose to ignore their essay writing plan out of laziness or the belief that they don't need it and can complete their essay on their own. Academic essays are almost always, if not always, meticulously planned and reworked before they ever begin to be written. Without a doubt, this is what earns the writers of these essays top grades.
Why choose our Essay Plan Writing Service?
AcadaEssay only deals with academic essay writers who are well-equipped to handle your essay.
Qualified editors will thoroughly inspect your order to ensure it meets your specifications and academic requirements.
You can be rest assured that your essay will be delivered on time because we always try our best to meet your deadlines. We can fulfil some urgent orders within a few hours to keep you calm.
AcadaEssay uses cutting-edge plagiarism detection service that generate a detailed plagiarism report for your order, guaranteeing that none of the work done is plagiarized.
How to use your essay plan
Essay plans are extremely effective at helping you stay focused on the most crucial components of your essay throughout the writing process. Once you've gotten your outline, all that's left to do is fill it in to create a fully customized essay. Make use of the structure and materials we've offered to help you construct your essay, and then utilize them to flesh out your thoughts and arguments.
Read through the plan.
Continue reviewing the plan, taking note of any additional reading or references. Then you should elaborate on the key issues and carefully examine the writer's claims.
Write your own essay in accordance the guidance.
The essay plan will provide you with a clear structure on how to approach writing your own custom essay, and it may also be used as a structural reference for future essays.
Submit your completed custom essay.
After you've completed writing your entire custom essay, you might want to have it double-checked to make sure it's up to par. We also provide a proofreading and editing service to assist you in achieving your desired grade.
Frequently Asked Questions
Is it legal to use your research writing service?
For millions of students around the world, our expert custom writing service is a trusted online resource. We offer legal academic assistance to students who desire to better their academic performance and grades.
How is the essay plan written?
We allocate the essay plan to a professional writer with relevant experience in your field. As a result, your paper will be written by a writer who has experience in conducting appropriate research and analysis.
How can I be sure that the essay plan you wrote isn't plagiarized?
Original papers written by our writers from scratch are always sent directly to clients. To support the provision of plagiarism-free essay plan, we verify our completed works multiple times with plagiarism detection software.
Is it regarded cheating to use your essay plan writing service?
Clients do ask this question a lot. However, using our service in accordance with our Fair Use Policy is not cheating. We only supply model essay plan of the highest quality. This implies that, while the work you get will be wholly unique and written in the style of a student, it is not designed for you to present as your own. You can use it as a tool to increase your comprehension and writing skills.
Can you assist me with proofreading my essay plan, which I've actually completed?
Without a doubt, we can. We offer essay plan editing and proofreading services to ensure that your essay plan is error-free and ready for submission and help your essay plan reach its full potential.
Is it possible for me to actually speak with the writer who is writing my essay plan?
Certainly yes, and we strongly advise you to do so. Talking with your writer to ask any questions on assignments like essay plan can be extremely beneficial.
How can I know if the writer I'm working with is very good?
AcadaEssay team accepts only the most talented writers. Considering a large number of applications we receive, we only employ a small percentage of hand-picked writers. Our writers are all certified writers with years of experience. They all hold a bachelor's degree. Before they can be employed, each of them must pass a series of demanding writing tests. We provide excellent writing service.
What if I placed an order incorrectly?
If you make an error when placing an order, you must contact our Client Support Team to get it corrected.
How will I know if my writer has any concerns about my paper?
We are unable to assure you the highest grade because mark allocation is discretionary and dependent on your professor or supervisor. What we can do is make sure you get high-quality essay plan that follows all of the guidelines. Our papers typically receive very excellent grades.
Need quick help with your essay plan?