Dissertation Proposal Writing Service
Struggling with your Dissertation Proposal? Use our 100% plagiarism-free writing service to get the desired result.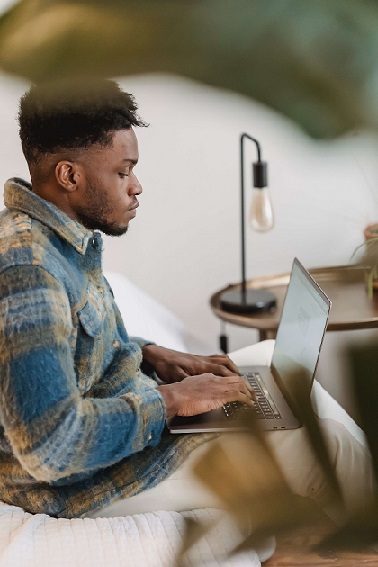 Overview of Our Dissertation Proposal Writing Service
A dissertation proposal lays out the structure of your complete dissertation and serves as the foundation for judging the work's success. As a result, the final dissertation grade might account for up to 40% of your entire university degree grade. A solid dissertation topic is essential for furthering your academic career, so you'll need to pick the ideal one, set aims and objectives, and decide on the best methods to get the job done. This is why we provide Dissertation Proposal Writing to help you to get started on the right foot.
At AcadaEssay, we recognize that producing an outstanding dissertation proposal may be difficult, especially if you are unsure about the proper structure or data collection procedures to use in your future dissertation. You do not, nonetheless, have to confront these difficulties alone! We recognize that students are overworked and short on time, so we would like to show you how to draft a research proposal that will wow your professor, leading to a successful dissertation and helping you get the grade you want.
It may appear that writing a dissertation proposal is a simple undertaking, but it is not. A proposal template essentially consists of the preliminary purpose and objectives of your future dissertation, a brief assessment of recent literature, and a recommended methodology chapter with a timeframe.
Despite the fact that a proposal is small in size, it is a promise of what you will have to complete in your dissertation. As a result, you must be able to back up every word in your dissertation proposal. As a result, if you have even least doubt about the direction your future dissertation will take, we highly advise you to seek expert guidance when preparing your dissertation proposal.
Why choose our Dissertation Proposal Writing Service?
We will include a full plagiarism report with your order. This will be done using our premium plagiarism software, guaranteeing that the work completed does not include any copied material.
Excellent Team of Writers
Our writers have extensive expertise in developing proposals in a wide range of subjects, and we have a highly qualified team of professionals which allow us to assign each unique request to the most qualified writer available.
You may rest assured that your dissertation proposal will be delivered on time because we always try our best to meet your deadlines. We can fulfil some urgent orders within a few hours to keep you calm. Do not be concerned about meeting a tight deadline, and be sure to include a delivery date on the order form.
Free Preview and Revisions
If you want to make sure your online essay writer has the writing style and expertise you require, have them send you a sample of their work. In our chat, you may communicate with the writer who is working on your paper and ask them to update or remark on certain sections of the text.
We at AcadaEssay recognize that not every student has the financial means to pay the amount for the dissertation proposal. As a consequence, we are able to provide the best and most competitive pricing on the market. Our pricing structure is straightforward, and you will receive the greatest possible value for your money. We understand that you want the best which is therefore we have kept our costs as low as possible while retaining high quality. Students may feel that paying a hefty amount will ensure that they will receive quality work. In reality, pricing does not necessarily equate to superior quality. Come to AcadaEssay for low pricing and excellent quality writing services.
AcadaEssay offers a customer service team that is available 24 hours a day, seven days a week. If you have any issues with our services, please feel free to contact our customer support staff by sending an email to help@acadaessay.com. Comments and recommendations can also be made on our website, which is open 24 hours a day, seven days a week. Customers may reach out to our customer care representative by live chat or via phone at +234(0)8025503959.
We want to be there for you. AcadaEssay values your academic success.
Frequently Asked Questions
Is it legal to use your dissertation proposal writing service?
For millions of students around the world, our expert custom writing service is a trusted online resource. We offer legal academic assistance to students who desire to better their academic performance and grades.
How is the dissertation proposal written?
We allocate the dissertation proposal to a professional writer with relevant experience in your field. As a result, your paper will be written by a writer who has experience in conducting appropriate research and analysis.
How can I be sure that the dissertation proposal you wrote does not have plagiarism?
Original papers written by our writers from scratch are always sent directly to clients. To support the provision of plagiarism-free dissertation proposals, we verify our completed works multiple times with plagiarism detection software.
Is it regarded as cheating to use your dissertation proposal writing service?
Clients do ask this question a lot. However, using our service in accordance with our Fair Use Policy is not cheating. We only supply model dissertation proposals of the highest quality. This implies that, while the work you get will be wholly unique and written in the style of a student, it is not designed for you to present as your own. You can use it as a tool to increase your comprehension and writing skills.
Can you assist me with proofreading my dissertation proposal, which I've completed?
Without a doubt, we can. We offer dissertation proposal editing and proofreading services to ensure that your dissertation proposal is error-free and ready for submission and help your dissertation proposal reach its full potential.
Is it possible for me to actually speak with the writer who is writing my dissertation proposal?
Certainly yes, and we strongly advise you to do so. Talking with your writer to ask any questions on assignments like dissertation proposals can be extremely beneficial.
How can I know if the writer I'm working with is very good?
AcadaEssay team accepts only the most talented writers. Considering a large number of applications we receive, we only employ a small percentage of hand-picked writers. Our writers are all certified writers with years of experience. They all hold a bachelor's degree. Before they can be employed, each of them must pass a series of demanding writing tests. We provide excellent writing service.
How will I know if my writer has any concerns about my paper?
Your writer will contact you through the website if he has any questions about your paper. You will receive an email notification as soon as possible.
Will my paper receive an A+?
We are unable to assure you the highest grade because mark allocation is discretionary and dependent on your professor or supervisor. What we can do is make sure you get high-quality dissertation proposal that follows all of the guidelines. Our papers typically receive very excellent grades.
Need quick help with your dissertation proposal?